Starting, Growing,and Restoring Healthy Relationships
Therapy for (re)connection, closeness, and vitality
Welcome, I'm Lisa Blum, Psy.D.
Licensed Clinical Psychologist.
Specializing in Emotionally Focused Therapy (EFT) for couples, individuals, and families. I find this work to be deeply joyful and fulfilling.
Seeing people move from pain and hurt to openness, from disconnection to reconnection, from breakdown to thriving again, is beautiful to behold.
It's the kind of growth and healing that feeds my soul and my belief in the restorative power of compassion, the importance of secure attachment, and the great potential of love, in all its forms, to foster happiness and a deeper sense of meaning.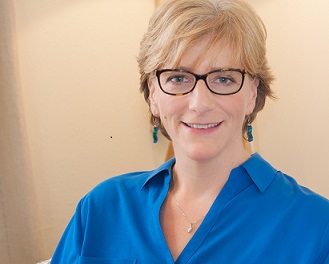 A little bit of my story…
When I was 13 years old, and figuring out how to cope with a complicated post-divorce family, I went to see my first therapist. I thought it was amazing that there were adults whose job it was to listen to kids, and really understand.
Many years, education, and life events later, that experience led me on a path to becoming a clinical psychologist, and eventually to specializing in working with couples and all kinds of families.
Through several decades working with people across the lifespan and in a wide variety of life experiences, I've come to know what's necessary for healing wounded relationships, and how to facilitate a process in therapy for that to happen.
Starting therapy is a meaningful commitment to your healing and growth.
What is Emotionally Focused Therapy (EFT)
EFT is a way of understanding relationships, drawing on attachment science.
EFT has over 20 years of research behind it and meets the "gold standard" set by APA (American Psychological Association) for valid evidence of its effectiveness. It starts by acknowledging that people are inherently social creatures, neurologically hard-wired to create and maintain strong emotional ties with our loved ones. We all have fears, feelings, and needs for comfort, closeness, and care.
EFT helps you to identify and map out negative cycles of interacting that couples and families get stuck in, understand and articulate your needs, and then communicate these needs in a clearer way. This allows for all parties to express a more loving, compassionate response to one another.
Former Positions and Education
Value Statement on Inclusivity and Cultural Humility
I am fully committed to providing psychotherapy that affirms the dignity, worth, and value of all individuals, couples, groups, and families who seek my services.  I seek to understand and honor all the differences that form our complex identities, including all of the racial, socio-cultural, origin, religious/spiritual, sexual, gender, physical and mental aspects of our lived experiences.  I welcome and make room to explore these identities in therapy, including how differences between us could affect our work, in an atmosphere of openness, gentleness, safety, and respect.
As the daughter of a Holocaust survivor and immigrants, and as a member of a nontraditional family, I have personally experienced the positive impact of therapy that is culturally sensitive and attuned, and the damaging effect of therapy that is not.  I am committed to a lifelong process of becoming more keenly racially and culturally aware, knowledgeable, skilled, and competent, along with a commitment to self-reflection and self-critique in both my personal and professional interactions.  I continue to develop my understanding of the role that power, privilege, and systemic oppression in all its forms have on mental health, security in relationships, and the ability to thrive.  I recognize that inclusiveness and cultural humility require an ongoing effort, and one can never assume to have reached the endpoint.  I will lean on my practice of self-awareness, courage, and empathy in our conversations to work with you in creating a brave space for safe exploration and growth in therapy.
"Begin healing by better understanding your feelings and needs,
and becoming empowered to communicate them."